As an experienced clinician with a deep, holistic approach to healing and over 20 years of service assisting thousands of people transform their lives, Jed works with clients from all around South Florida and across the world. Jed's goal is to assist clients in creating health and well-being and living life with their full potential - this is your birthright, and it's time for you to experience greater well-being and success rather than suffering.
This holistic approach has helped numerous people avoid or free themselves from medications and drugs and move forward in their lives to create healthy relationships and fulfilling creative and professional endeavors. The resources we each have within ourselves are the greatest source of healing and these are truly inspiring once we recognize and embrace them!
Call for free information about these services and find out if these holistic counseling, healing, and professional therapy sessions may benefit you. You may reach Jed's office phone at (305) 259-0013. Please leave a voice mail message with a number to reach you at if we are unable to speak to you at the time you call, your call will be returned promptly. Sessions are available by appointment, both weekdays and weekends at the primary location (12965 SW 112th Ave., Miami FL 33176).
Classes and lectures are also available. Jed is presently offering a special PowerPoint-supported presentation on ENERGY HEALING - THE KEY TO MENTAL AND PHYSICAL HEALTH [download .ppt]. Updated version here includes discussion of hypnosis & transpersonal psychology. See how and why energy healing is ushering in a revolutionary paradigm shift in the healing arts. This is an eye-opening, consciousness-transforming presentation that will change your life! Contact Jed if you wish to host this special presentation.
The next Reiki energy healing group classes are:
Reiki 1 will be held again on September 29, 2019 at Five Sisters. The next scheduled Reiki 2 is August 25th at Five Sisters; and Reiki 3 is planned for September 8th, 2019 at Five Sisters. Please register promptly for these events to ensure there is space for you to attend. Private individual Reiki training is also available any day by appointment. CLICK HERE FOR MORE INFORMATION ON REIKI CLASSES IN MIAMI/SOUTH FLORIDA

Next Free Reiki Healing Circles will be on Friday, September 13th, 2019, 6:00-7:00pm and 7:30-8:30pm at Five Sisters...A Spiritual Journey (8805 SW 132 St., Miami 33176). Click HERE for the Reiki course/workshop descriptions and full schedule. Jed will also be providing special discounted energy healing/energy balancing sessions at Five Sisters www.fivesisters.co, on Tuesdays, from 1:00pm-5:00pm. 1-day special, $75/60 minutes, $40/30 minutes, $25/15 minutes! By appointment only. call 786-250-4170 for sessions and events at Five Sisters.
Chakra Psychology 101 - TBA. Explore the principles that underlie the chakra system and psychospiritual growth. Look for Jed's free introductory video on Chakra Psychology on Youtube

NEW SOUND HEALING & MEDITATION EVENTS:

Singing Bowls Sound Healing Meditation
Feel the transformational power of crystal and Himalayan singing bowls along with a soothing and inspirational guided meditation! Learn to clear your mind and refresh your body and soul.
Singing Bowl Playing Certification! Introductory workshop at Jed's Healing Space, 12965 SW 112th Ave., Miami, May 5th, 2019, 2pm-5pm. $60 admission. Register with Jed (305-259-0013)
Singing Bowls Vibrational Sound Healing Meditation at Five Sisters, 8805 SW 132 St., Miami FL - July 26th and August 24th, 2019, 7:00pm Admission is $20. Space limited, please RSVP with Five Sisters at (786) 250-4170. Five Sisters
Singing Bowls Vibrational Healing Meditation at Jedi Holistic Healing, 12965 SW 112th Ave., Miami FL - August 16th and 30th, 2019, 7:30pm Admission is $15. Space limited, please RSVP with Jedi Holistic Healing. RSVP on Meetup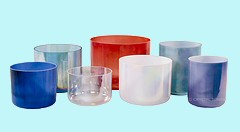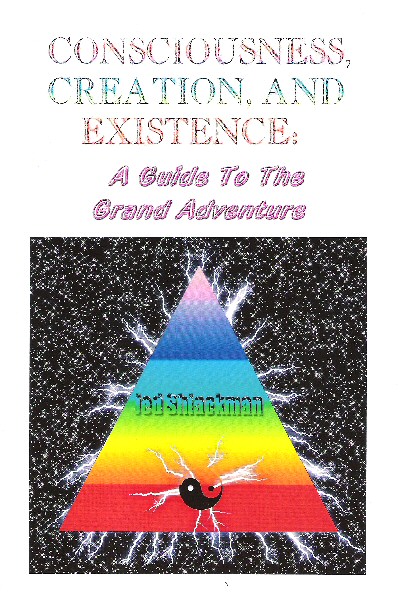 Amazon.com.
Jed is offering a special workshop based on this book and its sequels. The new books are titled "AWAKENING: Letting Go Of Beliefs And Illusions, Embracing Your Spiritual Potential" and "Past Lives, Spiritual Regression, Limitless Consciousness, and Self-Integration" Breaking Free & Empowering Yourself In The New Year: Date TBA $20 A workshop to help let go of fears, release regrets and resentments, and empower yourself to live freely and fully in the present, uninhibited by emotional burdens or old limiting beliefs. This workshop will guide participants to build self-awareness and transcend belief systems. Participants will be able to receive free ebooks to support their journey of self-discovery.

Discover the power of sound and intention! Learn about Regenetics and SomaEnergetics.

Jed will be scheduling more spiritual/past-life regression group workshops in 2019. This past life regression experience will be presented at Jedi Healing House on Monday, September 9, 2019, 7:30pm-9:00pm. Admission is $20, must register in advance
Jed will be doing special private 90 minute regression sessions at Five Sisters on Tuesdays, 1:00pm-5:00pm - only $95 per session! (regularly $100 for sessions on other days at Jed's healing space)